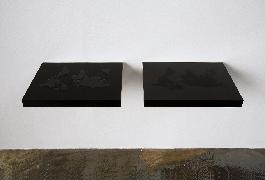 BIOGRAPHY

He was born in 1962 in Aversa (Italy)
He attended the Accademia di Belle Arti in Naples until 1984 and then presented his first solo exhibitions in Naples (Castel dell'Ovo) and Grenoble.
In 1986, he moved to Berlin to further studies in art.
On returning from Germany he then went to Milan, where he lives today.